Find The Best Graphics Settings – On a PC, gaming may be a thrilling experience. Modern technology, a wide range of visual options, and the ability to modify the majority of games are just a few reasons why playing on a PC can be worthwhile despite the higher entry barrier. Yet there are limitations to that level of independence.
If you're a novice or even an experienced PC gamer, tweaking your graphics settings may be a headache, taking up hours and hours of your time running benchmarks and optimising settings to obtain a few extra frames per second. If these options terrify you, this tutorial will explain why performance metrics matter, what the PC graphics settings truly accomplish, and which settings we recommend for the majority of current games.
KINGDOM HEARTS: FINAL MIX – HOW TO GET THE ULTIMA WEAPON IN KINGDOM HEARTS
Visual Quality Or FPS? How To Find The Best Graphics Settings For Your PC
Choose whether you care more about visual quality or frames per second before you decide to fiddle with the graphics settings for hours on end. This choice will affect the game settings you use and the FPS targets you want to hit while playing. Despite what you may have read elsewhere, there is no correct response in this situation. Your PC hardware, the capabilities of your display, the game in question, and your personal preferences all play a significant role in determining your target framerates, resolutions, and graphic settings.
We advise you to aim for a consistent 60FPS and the highest resolution your monitor supports if you're new to PC gaming and unsure of what to aim for. It's worthwhile to either lower your graphical settings or enable upscaling methods like NVIDIA's DLSS if you are unable to hit this target consistently at maximum settings. In contrast, feel free to increase your graphical settings or aim for a higher FPS count if you can comfortably hit 60 FPS and your resolution target while still having headroom—provided your display supports higher refresh rates.
KINGDOM HEARTS 2: FINAL MIX – HOW TO GET THE ULTIMA WEAPON IN KINGDOM HEARTS II
How Consoles Prioritize Settings – How To Find The Best Graphics Settings For Your PC
In contrast, the Xbox Series X and PlayStation 5 aim for 4k resolution at 120 FPS for most games, while the Xbox Series S seeks 1440p resolution at 120 FPS (although most games hit 60 FPS). In reality, the majority of console games feature quality and performance settings that try to achieve either the specified framerate or resolution target, respectively. Some console games don't hit both. Keep in mind that most recent games don't meet these requirements on current-gen consoles either if your PC can't deliver 4k 120 FPS for newer titles.
BATTLEFIELD CAN'T MATCH CALL OF DUTY'S POPULARITY, ACCORDING TO SONY
Graphics Settings Explained – How To Find The Best Graphics Settings For Your PC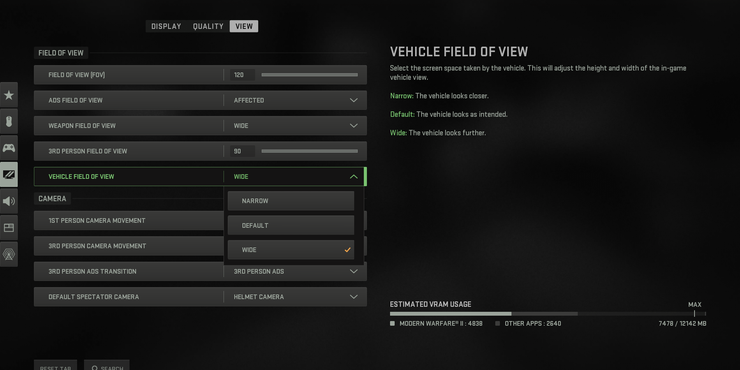 An overview of typical graphics settings is provided in this section. Go to the next section if you are already familiar with what the graphics settings do.
Have you ever opened a menu of options and become totally confused? If you're new to PC gaming, that's typical, but have no fear. You may customise how your game looks and how well it performs by using the many more graphics options that are available on PC games than on consoles. We'll quickly go through some typical PC graphics settings that you can find in the majority of contemporary games.
BATTLEFIELD CAN'T MATCH CALL OF DUTY'S POPULARITY, ACCORDING TO SONY
Common Settings
Description
Performance Impact
Resolution
counts the number of pixels, listed width by height. Images with lower resolutions are more hazy.
Major (GPU), Minor (CPU)
V-Sync
makes the game match the refresh rate of your monitor. This reduces input lag while preventing screen tearing.

If your FPS drops below the refresh rate of your display, stuttering will happen.

N/A, increased input lag.
Ambient Occlusion
gives most objects a sense of depth by simulating the soft shadows cast by indirect lighting.
Minor (GPU)
Anti-Aliasing
eliminates sharp edges. How this is handled is determined by AA methods.
The image is frequently blurred by TAA.
Moderate (GPU)
Anisotropic Filtering
enhances the clarity of surface textures when viewed from an oblique angle.
Minor to Moderate (GPU and CPU)
Tesselation
To give items more depth, polygons are subdivided and then moved. gives brick walls and other items a much more realistic appearance.
Moderate (GPU and CPU)
Level of Detail (LOD)
improves the visual quality of distant objects, such characters and buildings.
Minor to Moderate (GPU)
Post-Processing Effects
a general phrase for effects that are not rendered. Volumetric fog, colour correction, vignettes, lens flare, motion blur, and bloom are typical examples.
The effect of this parameter varies from game to game.
Minor (GPU and CPU)
Field of View (FOV)
impacting your ability to see, measured in degrees. Higher FOV improves peripheral vision at the expense of a "fisheye" distortion.
Wider FOVs can lessen the effects of motion sickness.
Minor (GPU)
POKEMON SCARLET & VIOLET: HOW TO GET CHARIZARD IN POKEMON SCARLET AND VIOLET
NVIDIA DLSS & AMD FSR – How To Find The Best Graphics Settings For Your PC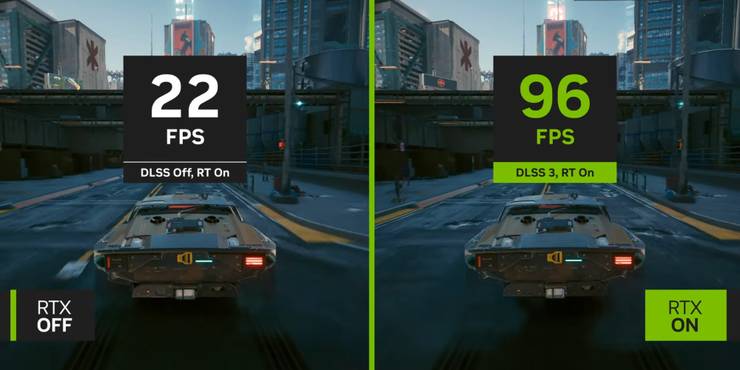 You may have observed that several games include a graphics option to enable image upscaling or sharpening, commonly known as AMD FSR or NVIDIA DLSS. These settings render your game at a lower resolution and upscale the image using AI, giving you the benefit of substantially greater performance at the expense of a somewhat inferior visual quality. While AMD's FSR may be utilised on all GPUs, DLSS is only compatible with NVIDIA GPUs.
CALL OF DUTY: MODERN WARFARE 2 – BEST 556 ICARUS BUILD IN COD MW 2
When enabled, image upscaling significantly improves performance in contrast to most graphics choices. For users of 1440p or 4k monitors who wish to boost their FPS without significantly reducing their other graphical settings, this is a wonderful setting. We strongly advise enabling this setting to raise your FPS if you intend to use ray tracing. However, as DLSS 3.0 generates bogus frames to erroneously raise your frame rate, we do not advise utilising it for competitive gaming. This comes at the expense of input lag that is extremely evident, making it inappropriate for genres that need quick reflexes, such as shooters.
Ray Tracing
Ray tracing sacrifices performance in exchange for much more accurate lighting and reflections. Rasterization, which projects objects onto a 2D plane and generates lighting data based on pixel distance, is a common lighting technique used in almost all video games. Ray tracing produces much more realistic lighting effects by using bounce lighting to precisely calculate soft shadows and reflections in relation to nearby objects. That's an oversimplified explanation of how both rasterization and ray tracing operate; if you're interested, NVIDIA has a detailed blog post that explains the distinctions between the two methods in more detail.
THE DARK PICTURES ANTHOLOGY: THE DEVIL IN ME: OPPORTUNITY SCENE GUIDE AND WALKTHROUGH
Although your performance will suffer, it means that shadows and reflections are greatly improved for gaming. Only video cards that support ray tracing can use the most performance-intensive setting you can enable, aside from upscaling your resolution. Since most games don't fully utilise ray tracing, the outcomes can be expected to differ significantly from one title to the next. The Cyberpunk 2077 RTX comparison video from Digital Foundry is a great place to see ray tracing in action.
Finding The Best Graphics Settings – How To Find The Best Graphics Settings For Your PC
Although most games automatically determine the best settings for your hardware, they frequently activate obtrusive settings like motion blur and bloom or have subpar settings that result in uneven performance or fuzzy image quality. Not much better, auto-detect software like NVIDIA's GeForce Experience suggests settings that prioritise consistent visual quality over consistent performance.
POKEMON SCARLET & VIOLET: HOW TO GET AND EVOLVE GIMMIGHOUL IN POKEMON SCARLET & VIOLET
The easiest approach to set your graphics settings is to thoroughly benchmark the game, for this reason. It's not a glamorous solution, but it does the job, and there are a few tricks that make it go much more quickly.
Use Ultra settings hardly ever.
Utilize graphical presets and fine-tune your settings manually.
Use DSR or comparable downsampling settings in place of outdated anti-aliasing settings for older games.
Enable DLSS or FSR for ray tracing or 4k resolutions.
FORTNITE GUIDE: HOW TO CLAIM THE FREE DUELIST'S GRACE PICKAXE
Never Use Ultra Settings
Modern games' ultra settings are highly performance-intensive and barely apparent at most resolutions. Ultra textures are typically 4K resolution, and on almost every system, ultra-quality shadows will cause performance issues. On ultra, you won't see much of a visual improvement, but you will undoubtedly see a decline in performance. Instead, use the second-highest settings. You're better off decreasing these settings unless you have a 4k TV or monitor.
THE DARK PICTURES ANTHOLOGY: THE DEVIL IN ME – CIGARETTES SCENE GUIDE AND WALKTHROUGH
Select A Preset Before Tuning
For almost every game, there are excellent defaults that make setting up your graphics options a breeze. There are typically low, medium, high, and ultra presets available in games. We advise choosing a preset that is compatible with your system's capabilities (for instance, users using a PC should start with medium if they are aiming for 1080p at 60 FPS), then manually adjusting the parameters as needed.
POKEMON GO: ASTRAL ECLIPSE EVENT GUIDE IN POKEMON GO
Settings Everyone Should Use
100% Render Resolution Leave this parameter alone unless you intend to downsample or supersample your game.
Off for depth of field. Poor DoF implementation in most games severely reduces visual clarity.
Off for motion blur. same justification as for depth of field.
No bloom. The extreme bloom implementation found in the majority of games can be downright blinding.
x4 Anti-Aliasing. For the majority of games, x8 is excessive.
TAA anti-aliasing is frequently used and causes image blur. Turn off TAA and use another anti-aliasing technique if that irritates you.
Downsampling can also be used to generate an effect comparable to AA, but it does come at a significant performance cost.
High ambient occlusion. This results in a small performance hit but a significant visual impact.
Tesselation: High or Medium. Polygons get significantly additional depth in exchange for a minor performance impact.
High or Medium textures. While generally having a worse appearance, low-quality textures are slightly less demanding than medium textures.
This varies between games, thus benchmarking and experimenting periodically is advised.
GOD OF WAR RAGNAROK: CREATURES OF PROPHECY – RECOVER THE STOLEN MOON GUIDE AND WALKTHROUGH
Optimizing Your PC – How To Find The Best Graphics Settings For Your PC
It's crucial to note that while a comprehensive guide on PC optimization is outside the purview of this tutorial, it can significantly enhance gaming performance. You'll unavoidably install a vast array of specialised programmes and extensions onto your PC while you use it for several months or even several years. These programmes and extensions constantly consume resources. Uninstalling background programmes that aren't being used can improve performance significantly.
CALL OF DUTY: MODERN WARFARE 2 – BEST LOCKWOOD MK2 BUILD IN COD MW 2
For a few general pointers:
Update your GPU drivers. Before installing a new set of GPU drivers, wait a few days to determine if they are stable.
Driver upgrades have a surprisingly large impact on performance for newer games.
You can always go back to a driver version that is more reliable if you install a driver that has problems.
Remove bloatware: A lot of the pre-installed programmes aren't necessary for everyday use and consume resources. Anything you don't use frequently should be uninstalled.
Clean your computer: To keep your computer cool and performing at its best, airflow is crucial. Make sure to regularly clean the fans on your computer.